JAGUAR letters in black
05-19-2018, 10:18 PM
JAGUAR letters in black
---
Hi guys,

I have just ordered my car and got the white on black package. However, I am also looking to get the JAGUAR letters in black which the dealership said they will not be able to do.

I have searched everywhere on the internet and to no success. Do you guys have any recommendations where I can get those?

I am going to get the Leaping Jaguar emblem in black and also wanting to do the letters JAGUAR in black.

SUPER EXCITED!!

Thanks
05-20-2018, 05:00 AM
Join Date: Dec 2011
Location: upstate new york
Posts: 4,866
---
Before you get redirected a few members have refinished them DIY. There is a post in here somewhere on it. If I recall one member did it with the Plast-dip product.
05-20-2018, 05:33 AM
---
I have tried plasti dip before - either I did not do it well or the finished product was not to my preference. I do not mind spending a bit more on a nicely finished product. I tried it on my Range Rover Evoque and ended up buying the black matte letters. They were a lot easier to purchase - one search on the internet is all it took whereas for the JAGUAR letters I have tried everywhere without any success.
05-20-2018, 09:17 AM
Join Date: Dec 2011
Location: Durham, UK
Posts: 108,913
---
MOVED
I've left an expiring re-direct in
F-Type
forum so members who have been following it will be able to find it.
Graham
05-21-2018, 04:00 PM
Join Date: Apr 2014
Location: Ireland
Posts: 1,857
---
Ok don't use plasti-dip, crap finish and just looks awful, i know this is time consuming but it will be worth it if you want the proper result. Seen your post on the F-type forum so he goes, i had my car ordered so went onto E-bay and bought the whole set in the usual chrome color so when finished was ready to just take of the OEM badges and replace. All the badges came leaper and jaguar lettering,included in the chrome, you can take of yours and do them or do as i did, but it takes around one day for the paint to dry, if you use the badges you take off you have to apply double sided tape, this IMO is to much hassle. Anyway give the badges a light sanding with 1200 grade sandpaper for the paint to stick. Then get your gloss black spray automotive paint, spray can, first coat a light spray, 10 minutes between coats, 4 coats total. Then leave for an hour to dry, then 3 coats of automotive lacquer to finish, do this light, it runs easy, the badges you take mark position with masking tape. My car came with R Dynamic badges , chrome with black lettering, i did them the color of the car on the sides and front , red with black lettering, the rear black with red.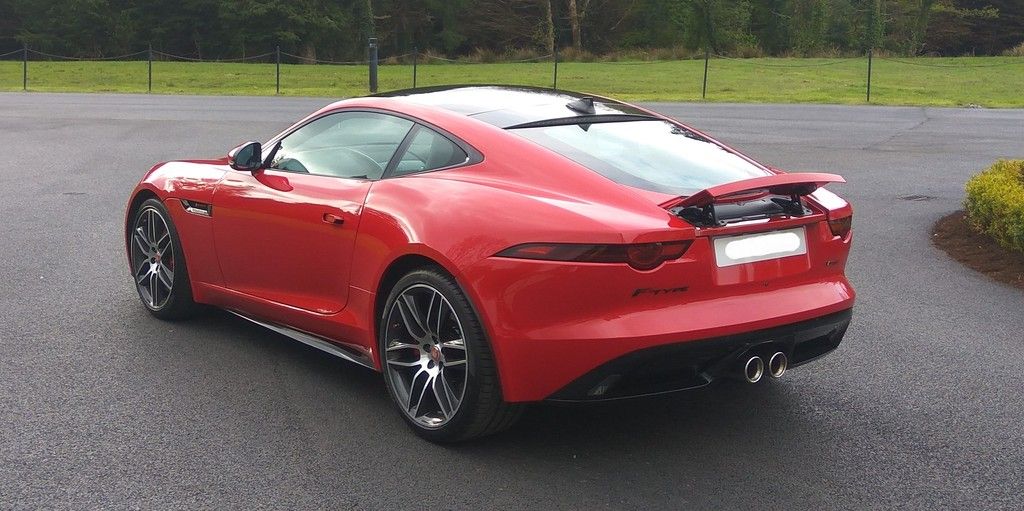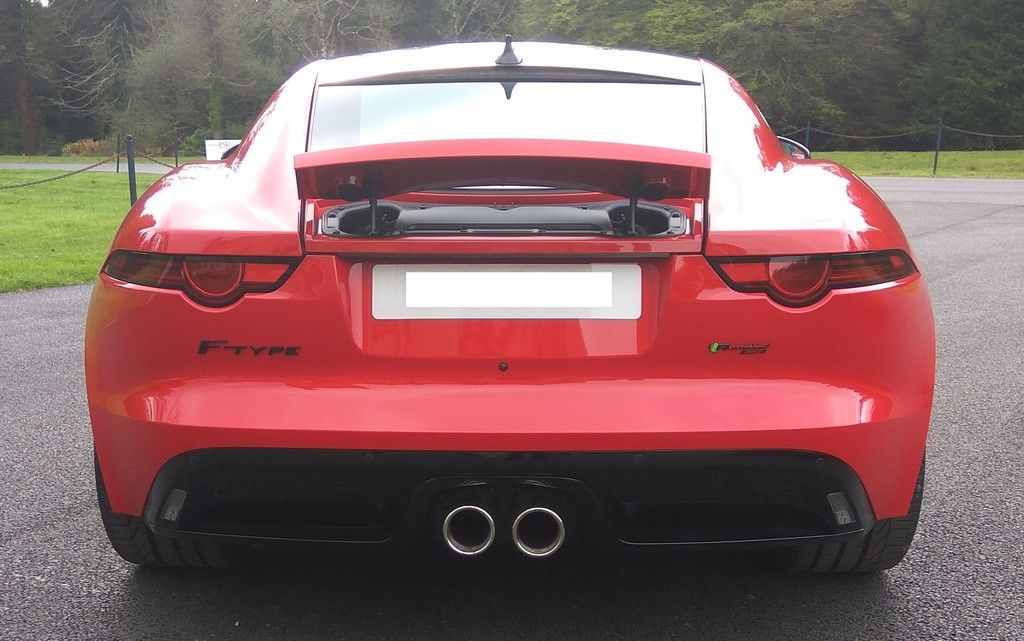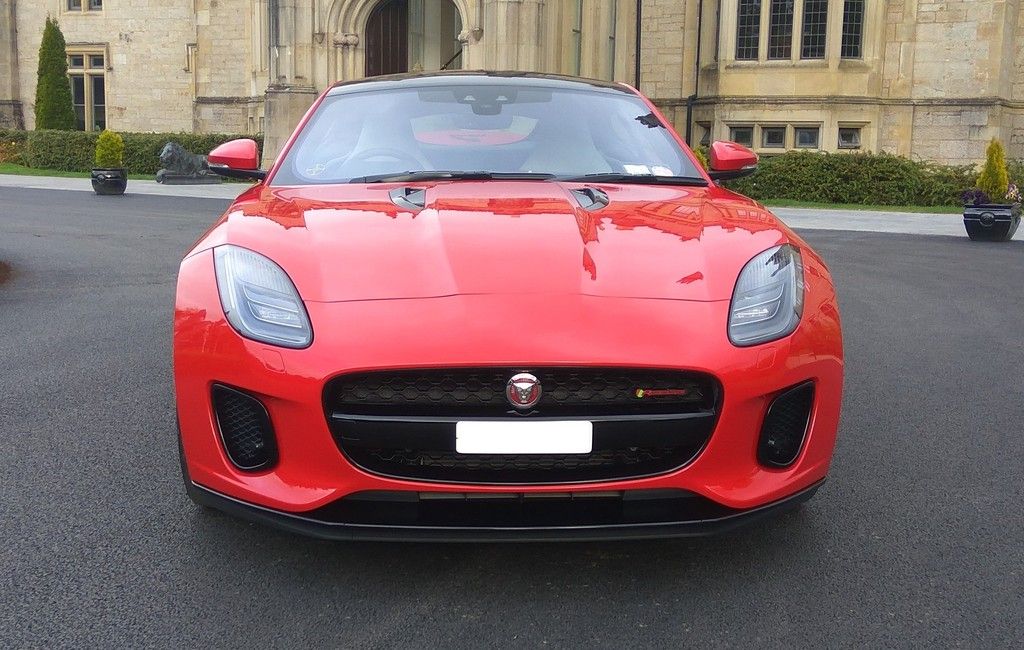 The following 2 users liked this post by powerhouse:
05-22-2018, 08:22 AM
---
Powerhouse, thanks so much for your extensive response! Really appreciate it! I will definitely look into this if I am unable to get the letters in black from the internet. I am really surprised how they aren't available at all. I want to refrain from doing the work myself for now because I really suck with this sort of work - the plasti dip ended up costing me a lot more than I had thought to get fixed for the Evoque. Nonetheless, that is one beast of a ride you have there !
The following users liked this post:
05-24-2018, 10:53 AM
---
I had a body shop paint mine for about $50. You buy the OEM part for about $70, it comes with the leaper and letters. You paint them on the package they come in and then install / transfer to the car once dry. They are held in place by double side tape. You would need to remove the old one first of course.
02-06-2019, 08:39 AM
Join Date: Nov 2017
Location: Pothole City
Posts: 330
---
I love the black letters ~ looks awesome
Thread
Thread Starter
Forum
Replies
Last Post
New Member Area - Intro a MUST
Currently Active Users Viewing This Thread: 1
(0 members and 1 guests)