changing premium sound system in jaguar 2002 stype
06-11-2017, 10:09 AM
Join Date: Jun 2017
Location: Bronx ,NY
Posts: 1
Likes: 0
Received 0 Likes on 0 Posts
changing premium sound system in jaguar 2002 stype
---
i want to use a after market amp head unit and sub in jaguar 2002 steppe but it has premium system how do i do this
06-13-2017, 10:10 PM
Join Date: Jan 2015
Location: Atlanta, GA
Posts: 2,643
---
No easy way. I've considered using a dead donor head unit just for the connectors. There is no aftermarket adapter kit nor wiring harness for the premium sound units. Only option, without ripping everything out and starting over was to use a Monster (or other high quality) cassette to mini plug adapter, and connect a Harmon Kardon BT10 Bluetooth interface, which actually sounds quite good. This forum also has a dedicated Audio section, but no one has successfully replaced a premium sound head unit with a more modern one.

BTW, I'm originally from The Bronx! I miss the food.
---
Last edited by Warspite; 06-13-2017 at

10:16 PM

. Reason: Spell Check
06-13-2017, 11:05 PM
Join Date: Feb 2015
Location: Nelson New Zealand
Posts: 2,152
---
because your car is smack bang on the change over year from this
to this
its hard to know what advice to give .
i know nothing about the early 98-2002 model.
but if its the later then yes it can be done .
just reverse the steps taken in this link .
https://www.jaguarforums.com/forum/s...ed-pics-77246/
you will need to change it from this
to this via the reverse steps in the link ,
then finally to this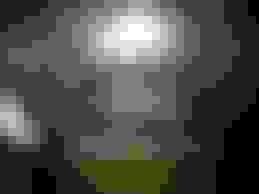 or which ever head unit you require ..
i don't know why you would ! the stock premium alpine actually cranks !
with some minor work .
if you heard mine you might re think and just upgrade your speakers and add a high level to low level converter for RCA to an amp and sub . it works great .
i also added the veffbox for clear music streaming . and that alone bought this sound system in to the two thousands .
if you want a list of my upgrades to the sound system I'm happy to share part no#s .
06-13-2017, 11:09 PM
Join Date: Feb 2015
Location: Nelson New Zealand
Posts: 2,152
---
buy the way there is no need to complicate it and switch left hand drive to right hand drive and vise versa and change interior color schemes . the pictures were from google .
---
Last edited by Datsports; 06-13-2017 at

11:48 PM

.
The following users liked this post:
06-13-2017, 11:33 PM
Join Date: Jan 2015
Location: Atlanta, GA
Posts: 2,643
---
I agree that even after 16 years after my Jag was built, the audio still kicks big time, even if an extra tweeter could help. Tom Tom handles the sat nav, and that cassette adapter isn't bad either. Most importantly, I didn't have to pay $65,000 dollars for an Audi A6 to get a great sounding unit!

Changing the interior color scheme would be a deal breaker for me.
The following users liked this post:
08-08-2018, 07:32 AM
---
Thread
Thread Starter
Forum
Replies
Last Post
Currently Active Users Viewing This Thread: 1
(0 members and 1 guests)