Anyone added a backup camera to thier factory system?
08-27-2010, 06:29 PM
Join Date: Feb 2008
Location: Los Angeles
Posts: 106
Likes: 0
Anyone added a backup camera to thier factory system?
---
If so was curious what interface system they used?
I would like to try doing it myself but unsure which product I should use.
I found one from NavTool but it doesnt seem very clear.
10-05-2010, 02:55 AM
---
This is something I am currently looking into doing on my 2001 XKR (same principle applies to the S-type). You need something like this:
http://www.nav.tv/category/7/68/128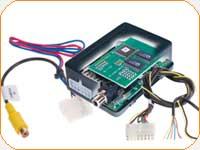 To connect this up, you have to cut some of the wires behind the nav screen and wire this device in - you then connect your reversing camera to this device.
I am guessing you can also fit this in the boot (trunk) of the car.
Installation instructions here:
http://www.nav.tv/files/navtv-technical/NAV-INJAG..pdf
A bonus is you can then connect other video devices (like a DVD player) up to your sat nav screen.
10-06-2010, 02:32 AM
---
04-08-2019, 08:49 AM
Join Date: Oct 2015
Location: Cincinnati
Posts: 29
Likes: 0
NavTV
---
Originally Posted by
dibbit
i have a NavTV I can sell at a good price to anyone looking to implement this for backup camera and/or TV.
Thread
Thread Starter
Forum
Replies
Last Post
XJ XJ6 / XJ8 / XJR ( X350 & X358 )
Currently Active Users Viewing This Thread: 1
(0 members and 1 guests)